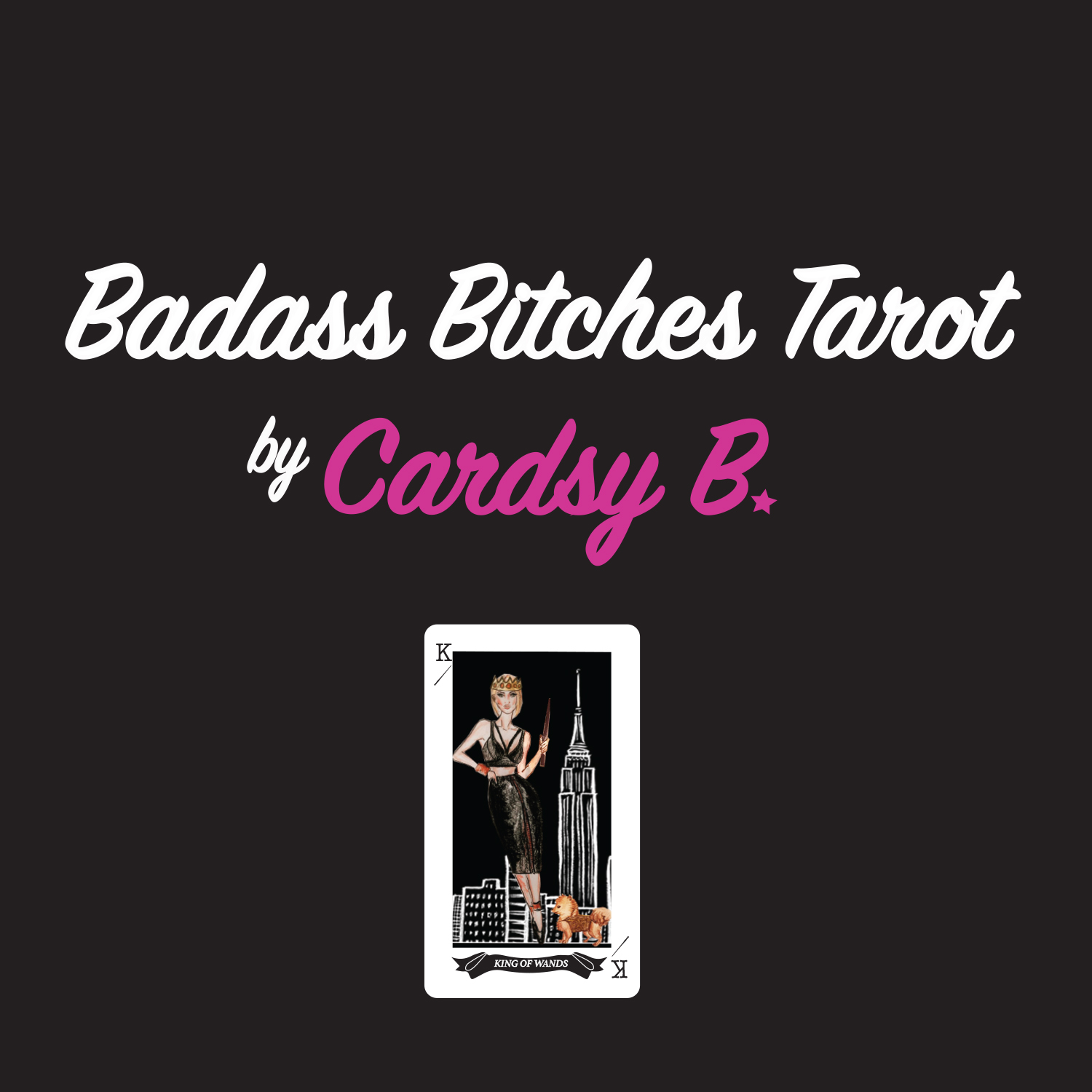 We're halfway through June's cards. We have The Lovers bringing in harmony and fulfillment. This can come in as a deepened connection w a loved one but also encourages us to integrate the light and shadow within ourselves to experience more balance, harmony and self love.  Our other card of the month, Justice, reminds us to protect this balance and harmony with clearly defined boundaries. And this week we have The Hanged Man coming in to remind us that sometimes the most powerful thing we can do is surrender to the discomfort of a situation in order to gain a new perpective.
This week we also have June's Ask Cardsy B, ranging from the astrological houses and how they tie into Tarot, why love spells are hella dangerous when misused and how to add some magic into muggle jobs.
Referenced in this episode:
Astrology and Tarot from Sasha Graham's Book: Llewellyns Complete Book of Rider-Waite- Smith Tarot  
Phil Good:
What Am I listening to?
Host Cardsy B is a fashion industry survivor, tarot reader, and creator of the Badass Bitches Tarot by Cardsy B deck. Through intuitive readings served with a side of pop culture, Cardsy B offers an entertaining intro to the world of Tarot.
Who the F is Cardsy B?
Rebecca "Bex" Szymczak- aka Cardsy B- picked up her first deck of tarot cards at age eleven. After abandoning them to fit in with the cool kids in highschool she worked her way up the fashion industry by designing for DKNY, NIKE, and eventually serving as Creative Director/VP of Design for Playboy. After experiencing several traumatic losses in a period of five years, (Saturn return back to back with Saturn in her sun sign!) she pulled herself out of a pretty tragic Millennial meltdown using Tarot as healing tool. Eventually this passion for Tarot led to increased bookings as a Tarot reader at events around NYC and in person and via skype to private clients. To help herself dive even deeper into the cards, Bex illustrated her own deck by hand and is committed to helping others grow and heal through tarot in an approachable and fun way.
THEME SONG CREATED AND PRODUCED BY: Steven Hughes and Charlie Lance
INSTAGRAM:  https://www.instagram.com/cardsyb/
GET THE DECK: https://www.badassbitchestarot.com/
GET THE SHIRTS:https://represent.com/store/badass-bitches-tarot