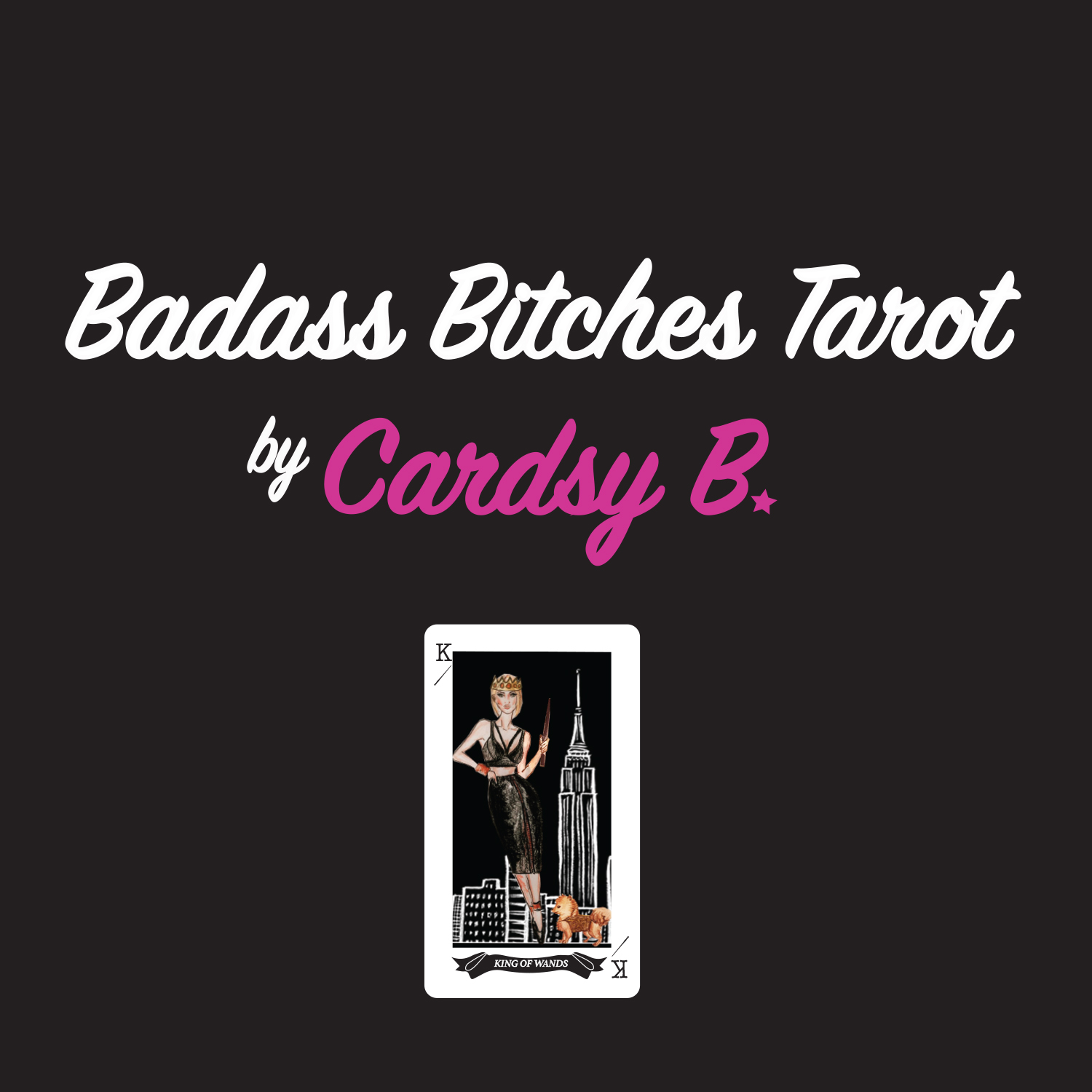 The One With Brandon Alter
July came in hard and fast like Miley on a Wrecking ball. If decisions are in your hands this month the Chariot reminds us to not proceed on emotions alone. But the Chariot is a victorious card that often brings in something we desire. Our other card of the month, 3 of Cups, indicates we will be celebrating a new source of abundance with our core peeps in July. And this week brings us 4 of Pentacles reversed, reminding us to release barriers in order to open up to receiving from the universe. Generosity attracts more abundance so it might be a good idea to lighten up on your purse (or Venmo) strings this week.
This week we also have Brandon Alter, tarot reader, healer,  teacher and writer for various sources including the numinous.
Book a session with Brandon:
Spiritual Gayz Podcast:
website :
instagram:
shamanic journey drum track:
What Am I listening to?
Host Cardsy B is a fashion industry survivor, tarot reader, and creator of the Badass Bitches Tarot by Cardsy B deck. Through intuitive readings served with a side of pop culture, Cardsy B offers an entertaining intro to the world of Tarot.
Who the F is Cardsy B?
Rebecca "Bex" Szymczak- aka Cardsy B- picked up her first deck of tarot cards at age eleven. After abandoning them to fit in with the cool kids in highschool she worked her way up the fashion industry by designing for DKNY, NIKE, and eventually serving as Creative Director/VP of Design for Playboy. After experiencing several traumatic losses in a period of five years, (Saturn return back to back with Saturn in her sun sign!) she pulled herself out of a pretty tragic Millennial meltdown using Tarot as healing tool. Eventually this passion for Tarot led to increased bookings as a Tarot reader at events around NYC and in person and via skype to private clients. To help herself dive even deeper into the cards, Bex illustrated her own deck by hand and is committed to helping others grow and heal through tarot in an approachable and fun way.
THEME SONG CREATED AND PRODUCED BY: Steven Hughes and Charlie Lance
INSTAGRAM:  https://www.instagram.com/cardsyb/
GET THE DECK: https://www.badassbitchestarot.com/
GET THE SHIRTS:https://represent.com/store/badass-bitches-tarot